EXISTING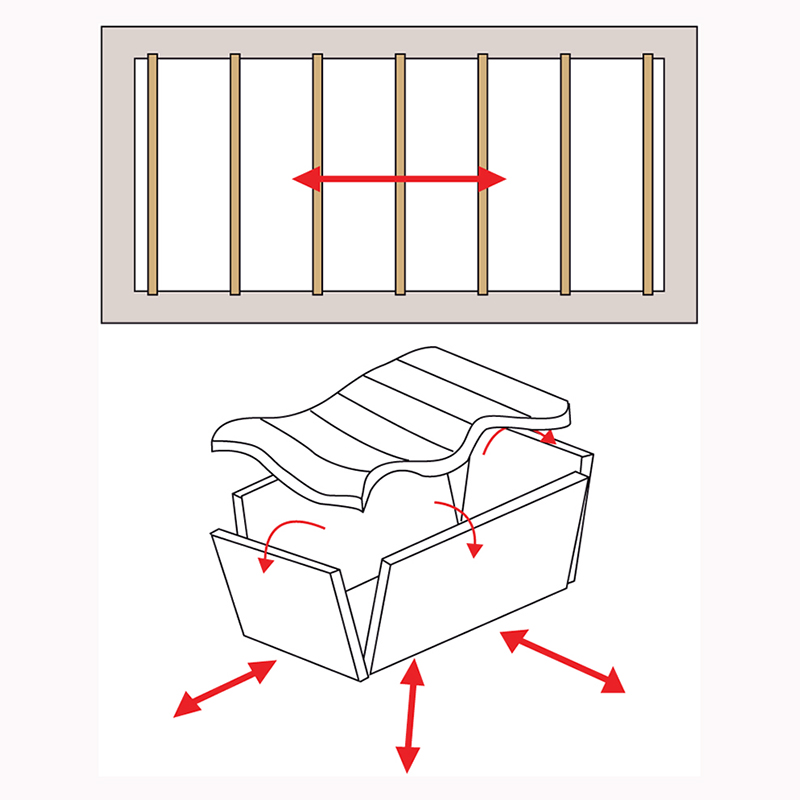 Typical shortcomings of existing masonry buildings: wall-wall / wall-floor ties
Floors are one of the most vulnerable parts of buildings constructed without any seismic criteria. The beams that form the floor are often simply resting on the supporting walls, held in place by a simple frictional force. In the event of violent seismic action there is a contemporary upward and lateral thrust; the friction force between wall and beam loses its effectiveness and the beams come away from the walls. A transversal movement causes the wall to rotate with respect to the vertical plane as they are not held together. 
Deformable and disjointed floor
Wall – wall connection: weak
Wall – floor connection: weak
Unconnected walls: great risk of collapse
AFTER REINFORCING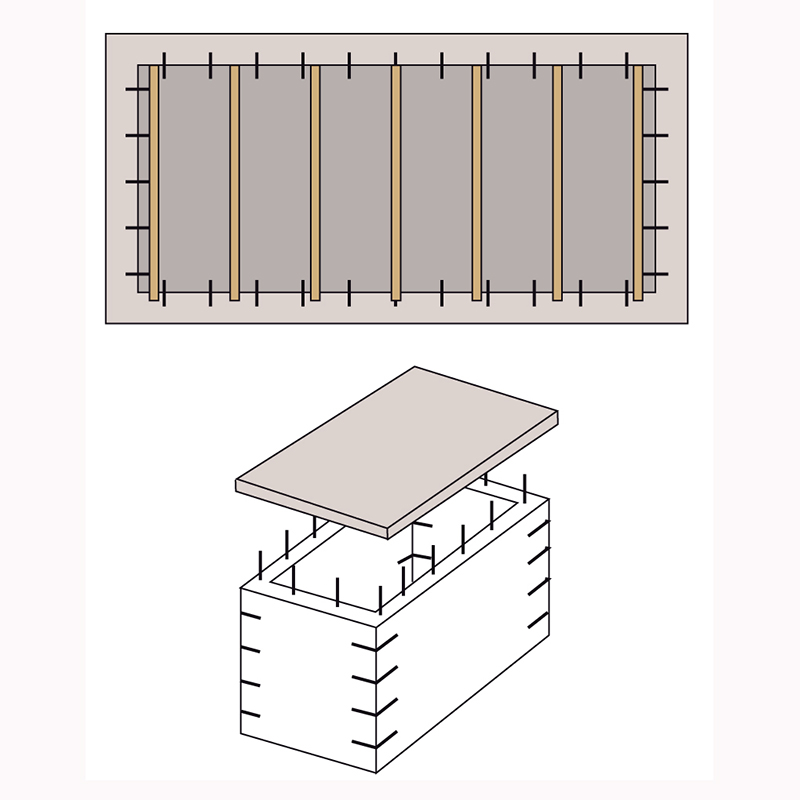 The remedy: box action = unity gives strength
If the walls are not connected to one another, the maximum earthquake resistance is simply that offered by the individual parts, but if they are properly connected there will be an increased resistance given by the box action effect. The walls remain vertically connected and develop a resistance to seismic thrust.
Rigid and jointed floor
Wall – wall connections: efficient
Wall – floor connections: efficient
Tied walls: high resistance given by box action.
The walls parallel to the earthquake exert their high resistance; the transversal walls are retained by the floors and are unlikely to collapse.